The RPS solar water pump is up and running great. The whole process was very easy to install and our cows are very happy with the fresh water.
Excellent Aplicatio for Rural Mexican Village.
As part of our Rotary Water Project in Plan del Vergel Mexico, we upgraded two previously dug wells, one with a high cost electric pump, and the second dug but not equipped with pump. We chose your 1 hp submersible pump kit--knowing the design to be simple and reliable in rural areas. We picked up pump at your factory and installed it a week later. We just need more sunshine (have added generator now). Working great and our volunteer Rotarian with limited experience installed it. Your staff were excellent in answering all of our questions. Need a second kit now to replace high cost electricity.
I purchased some acreage in Wildomar, Ca and I am setting up a 100% detached homestead using well water, solar pumps, water battery storage, and 2 - 48V FLA DC solar trailer with SMA's.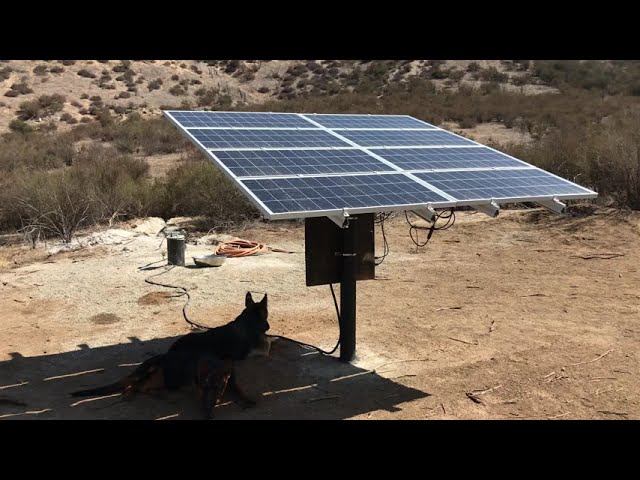 Pro 500V
We are very pleased with our solar pump and the cows are happy too! 😉 We are rather technically challenged, and called many times, only to receive great help and assistance from your company. We appreciate your patience in working with us and would recommend your company to others.
up 2+ feet in 30 days
I bought the Pro1000V submersible pump system as well as the "Top-Of-Pole" panel mount kit from RPS to supplement water inflow to my ½ acre farm pond. I couldn't be happier with the quality of every component that I received and the support offered by everyone at RPS exceeded my expectations. I spoke with an RPS engineer with system sizing and installation questions of several occasions and his help was invaluable. The system started pumping water with the first flick of the power switch and has been pumping ever since anytime the sun is out. Along with some beneficial rains, my pond is up over two feet in the first 30 days post start-up resulting in the need to raise my dock – a good problem to have!
Also attached is an additional picture showing my pond level up nearly 2.5" that you can use if you'd like.