Our pump system is working amazingly well. Thank you and your team for providing such a quality product!
My RPS 800
Made a video detailing out the system here!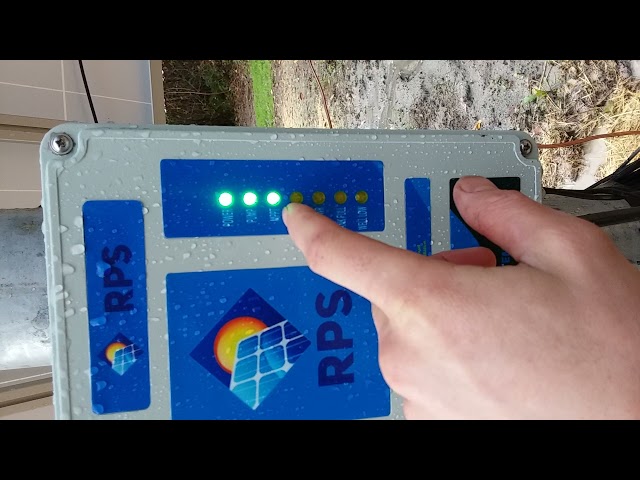 We are up and pumping! Soo exciting. It was quite easy to install. We love the ease of operation! Here are some pics.
of up and running and pets that helped.
The pump has been up and running watering my orchard. Today I pumped it all the way up this mountain and water just poured out of the 2 inch pipe. This was a very happy day for me. So far very impressed and all my tanks are being filled as I text. It didn't take much to throw it together and get it running. Very impressed with this controller or the brain of this thing. Thank you system works just as planned
I installed the 800 kit in may 2019 working awsome Sept2021
Purchased the RPS800 installed it in may 2019. It took awhile to build a frame from rack metal. Would have been faster to purchase their frame. The staff are great. The pump is set at 300 ft. It fills a 5,000 gallon tank about 300 ft away which is at about the same elavation. I believe I am getting around 2-3 gallons a minute. It is currently keeping up with 21 head of cattle and household water. I do have a backup well that would kick on at about 4000 gallons but I dont think we need it. Thinking about replacing the storage tank pump with solar. Thank you RPS solar you are greatly appreciated.
Could not attach pics said they were to large. Maybe later.